Tempo de leitura: menos de 1 minuto
LEXINGTON, Kentucky (AP) — The Federal Aviation Administration is cracking down on air traffic controllers who nap during break time, overruling standing policy in at least one control center.
FAA workers at an Indianapolis control center — which handles flight traffic into airports in Kentucky, Indiana, Illinois, Ohio and West Virginia — were notified during the weekend that the agency was ending a policy that allowed workers to doze off during downtime. They were later told disciplinary action could include suspension.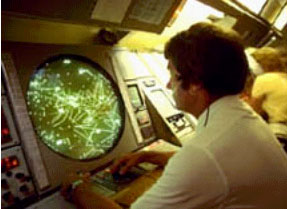 National guidelines against napping are not new, but workers at local control towers and regional radar centers had the ability to negotiate local rules on the issue. But the FAA action voids all local agreements, said FAA spokeswoman Laura Brown.
Brown said the Indianapolis center was the only one she was aware of where napping was permitted, but could not say others do not exist.
"Even though they're on break, they can be called back to work at any time," Brown said. "If they had to be called back to work traffic and they had been sleeping, they would be groggy."
Union representatives argue the policy will have the opposite effect.
During some late-night shifts, they say, a controller could go two to three hours without needing to watch a single plane. They are allowed to go to a break room during this time to rest up for the intensive work.
Each controller wears a pager so they can be contacted immediately if they are needed.
"It just seems ambiguous and punitive," said Dave O'Malley, union representative for the Indianapolis control center. "The work itself requires you to rest and recoup between the sessions."
Numerous local guidelines involving scheduling and leaves of absence were voided as a result of the new working rules the FAA imposed last weekend after negotiations with the union broke down in April.
The action came the week after Comair Flight 5191 crashed in Lexington, killing 49 of 50 people on board. Brown said the stricter guidelines were a safety issue not related to the Comair crash.
Investigators are looking into airport construction and staffing at the control tower, among other things, as possible contributing factors to the August 27 crash.
The lone tower operator had turned to do administrative work as the plane turned onto the wrong runway and tried to take off, officials said. According to FAA guidelines, two control tower operators should have been working at the time.
The operator also told investigators he slept only two hours during a nine-hour break between shifts in the day leading up to the crash.
Reference: CNN