Tempo de leitura: menos de 1 minuto
Oxford English for Careers – Nursing / Commerce / Technology / Tourism
Oxford University Press
One problem English for Specific Purposes (ESP) Teachers frequently encounter is to find materials designed for specific areas and for students who are preparing to enter the market. Oxford English for Careers is a new series launched to help teachers and students get in contact with English used in real work situations.
Titles available are: Commerce, Tourism, Nursing and Technology, covering the main skills, vocabulary, and background information for students to use English competently in their future careers. Although at first the material may seem 'too young and light', when looking at it carefully we notice that the activities/discussions suggested, the messages conveyed in texts, listening passages and illustrations reflect a serious commitment to competence and professionalism, without neglecting the students' profile.
In Commerce, for instance, the prereading activities refer to students' general experiences in life, followed by topics that are commonly discussed by business students, such as their induction period in large companies, etc.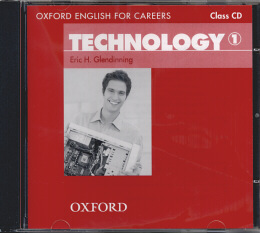 Another concern of non-specialist teachers is the myth that when working with ESP they need to be areaknowledgeable, and they end up feeling insecure and hesitant. The Teacher's Books provide extensive background information about the industry through texts. The Specialist Tips and Additional Activities sections present suggestions on how to work with specific topics, vocabulary, skills and mixed-ability classes. With all this support teachers feel more confident and prepared to face such a challenging task and enjoy the opportunity of learning together with the students how these vocational areas work in real life.
The reviewer
Sueli Monteiro is a freelance language consultant, teacher trainer, translator and interpreter as well as an in-company Business English Teacher. She also teaches English at Faculdade de Campinas (Facamp).
Compre na Disal.
Tourism 1 – Teacher's Resource Book (título estará disponível em breve)