Tempo de leitura: menos de 1 minuto
THE TALES OF BEEDLE THE BARD
J.K. Rowling
Bloomsbury, 2008
110 pages
When I picked up the first Harry Potter book to see what the fuss was about, it took half a chapter for a smile to break out across my face. "Aha!" said I. "After a long dearth, another author arises in the grand tradition of Tolkien and C.S. Lewis. Another Briton capable of creating a world!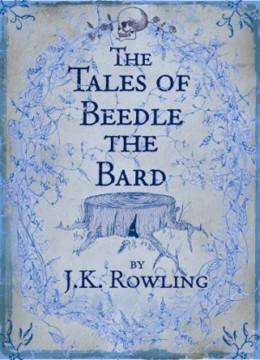 Funnily enough, when The Tales of Beedle the Bard came out, I didn't run out and buy it. I was afraid it wouldn't live up to the 7-book Potter odyssey. However, when I did read it here is what I found.
The book is a treasure trove of five beautiful stories inserted in the world Rowling fans have come to love. Written in three voices, the book presents the tales themselves, in the Bard's voice, Dumbledore's notes remitting us to fascinating historical data, and Rowling's notes to Dumbledore's explaining things we muggles might not otherwise understand.
The tales revolve around essential age-old themes – reciprocity, the pursuit of happiness, ego-centrism, foolishness and death.
Depending on your students' taste in literature, I think the second tale (repetitive theme – irregular verbs forms) and third tale (perfects and conditionals) would be particularly usable in the classroom.
In Women who Run with Wolves Clarissa Pinkola Estés, calls stories "soul vitamins." And The Tales of Beedle the Bard are "soul vitamins" of the first order. They are worth not only reading, but committing to memory to tell your children, grandchildren and/or godchildren as bedtime stories.
Compre na Disal.
The reviewer
Elizabeth Browne is an avid Rowling fan and also Director of Unique Language Center. E-mail: [email protected]